APISWA, in collaboration with Saathi, an NGO established in 1992 to address the different forms of violence and discrimination faced by Nepali women and girls, organised an inception meeting to launch a pilot project to empower urban women living at the edge and faced with marginalization and depravation, in Manohara, Bhaktapur.
30 participants, representing different government and non-government organization, attended the meeting along with our chief guest Hon. Ms. Bijaya KC, Provincial Assembly Member, Bagmati Province and our special guest Ms. Laxmi Basnet, Joint Secretary, MoWCSC. Mr. Ravinder Saini, a representative from APISWA attended the meeting.
Hon. Ms. Bijaya KC, Province Assembly member, Bagmati province stated that Nepal among the top 10 urbanizing country and social and economical aspects of under privileged women and girls in such scenario needs to be taken more seriously.  She said that generally policy makers tend to overlook the issue of urban poor women as they are considered to have reside in the city with full of opportunities and facilities.
The community and local government representatives of the project site expressed their happiness that this intervention is going to address the issue of urban poor women, who are focused to live the life of depravity just in the shadow of proper community of urban dwellers.
They highlighted the need of providing more economic opportunities for the slum dwelling population, more specifically the women who are further deprived in the community.  The rampant violence against women and girls, alcohol abuse and its socio-economic impact and lack of opportunities for the slum dwellers were highlighted as problem faced by the community.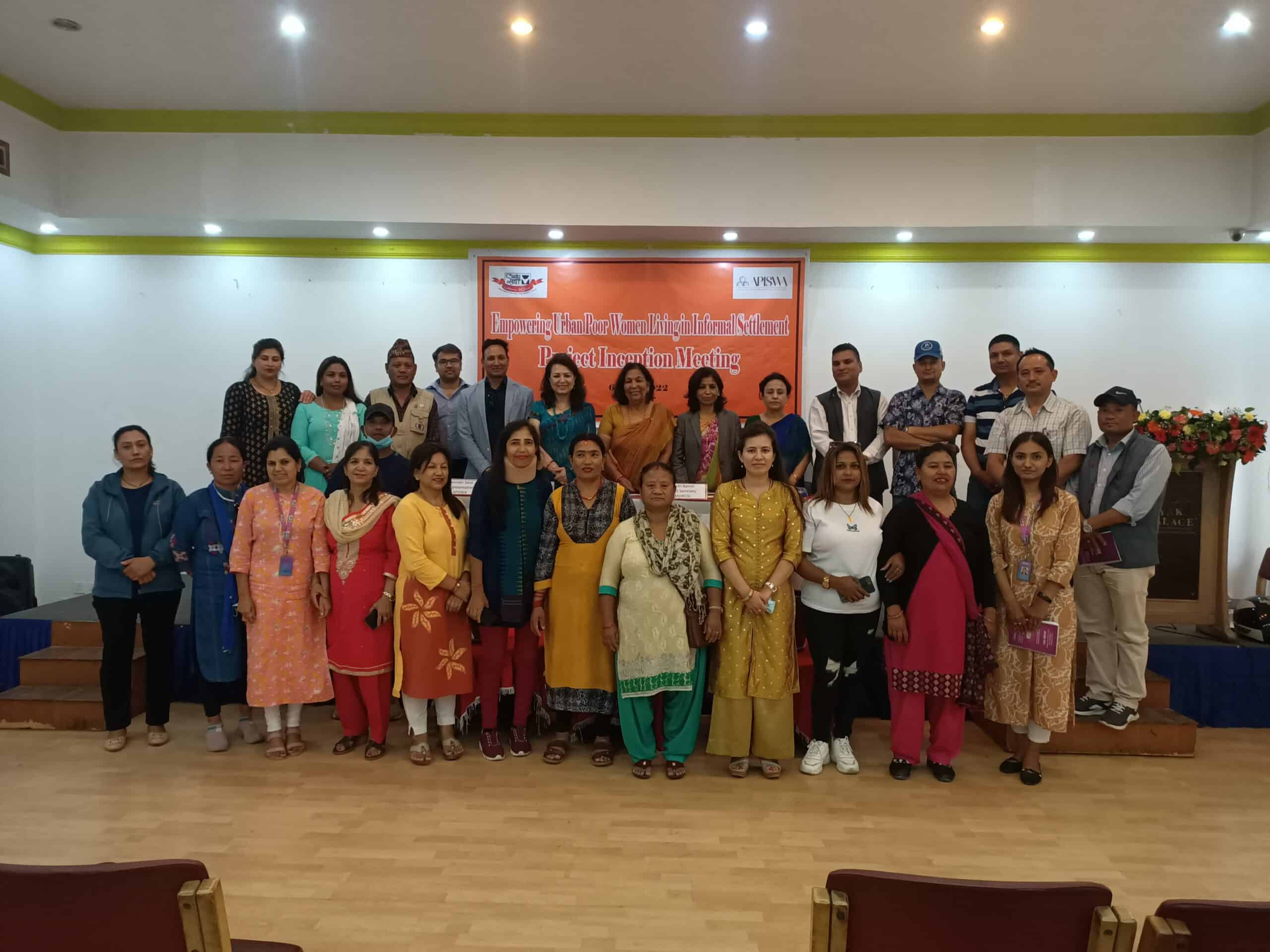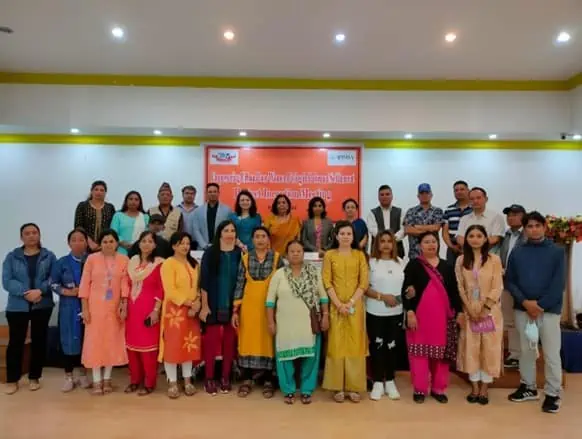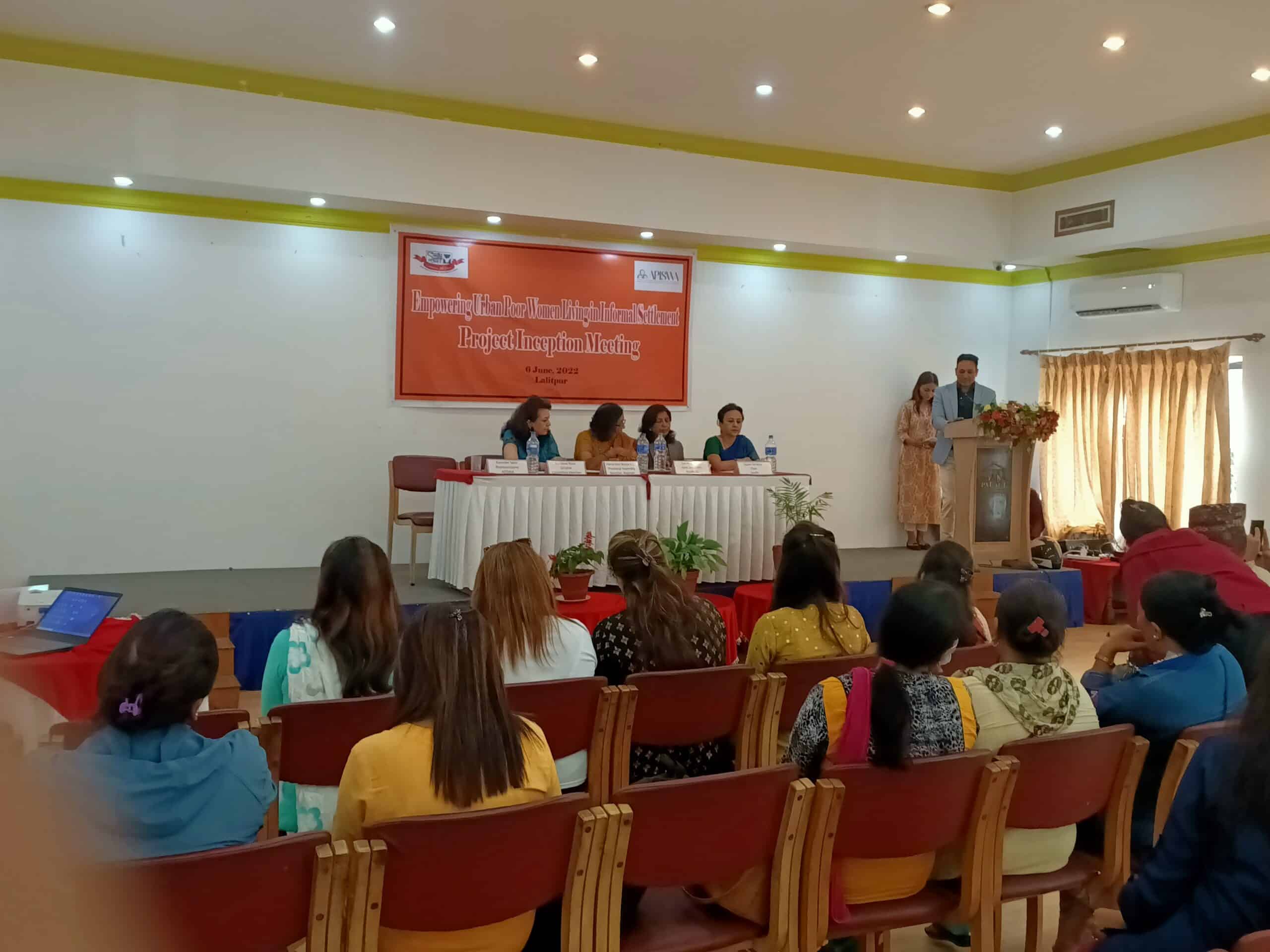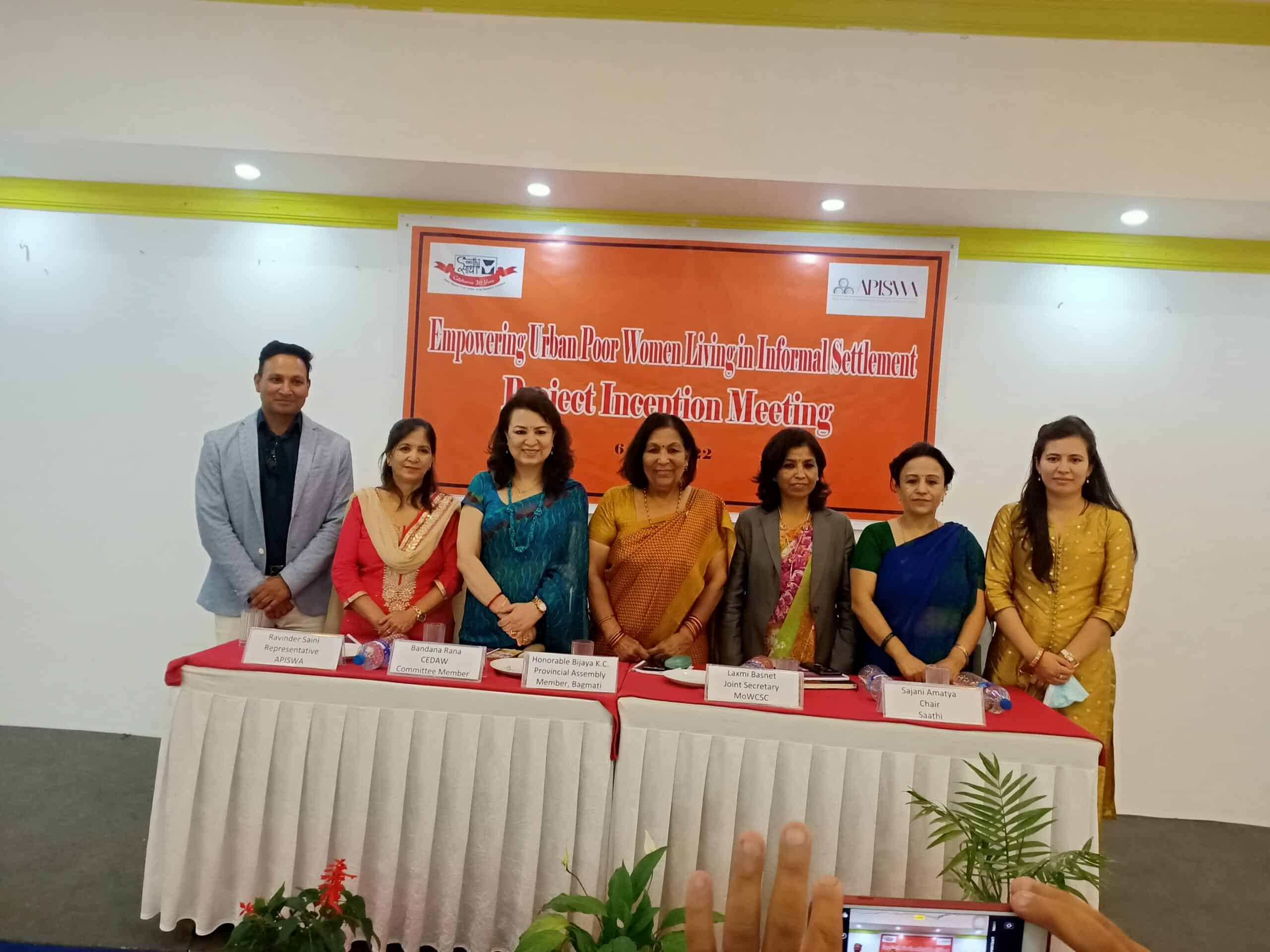 Ms. Bandana Rana, UN CEDAW Committee said that alcohol consumption has been attached as cultural practices in many communities in Nepal. "We cannot force anyone to give up the alcohol altogether. It's up to their discretion and choice. However, we request them to use it very responsibly," she said. She underscored the need of local level policy and programs to regulate the sales and use of the alcohol so that responsible behaviors can be promoted.
She also expressed hope that this intervention will further be effective with the help of APISWA's experience of promoting safe and responsible drinking initiatives in other countries in the past as well. Additionally, Rana hailed the APISWA for coming forward to leverage its corporate social responsibility fund to empower women living at the edge and faced with marginalization and depravation.
Mr. Ravinder Saini, a representative from APISWA at the meeting, said, "We are honored to be partnering with Saathi in this important program that empowers marginalized and vulnerable women and girls in Nepal in all forms." Mr. Saini further stated, "APISWA's experience in other markets where we have worked in collaboration with the government, civil society and private sectors to tackle harmful consumption has demonstrated that such targeted interventions can contribute to meet Nepal's policy goals for promotion of gender equality and we believe we have a role to play in supporting this agenda.
Saathi, Senior Program Manager, Mr. Santosh Pokheral presented a paper and stated that the intervention would identify and mobilize change-makers for better impact of the project through furthering social mobilization at the community level.
This campaign launch was also featured on the Himalayan Times at: