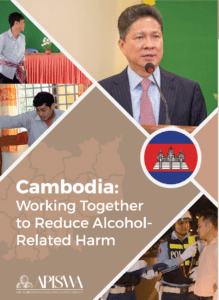 In January 2023, APISWA published a booklet entitled 'Cambodia: Working Together to Reduce Alcohol Harm', which features a compilation of responsibility initiatives implemented by the wines & spirits industry between 2017-2022 to tackle harmful drinking in Cambodia.
The launch was done in conjunction with the Legal Purchasing Age (LPA) multi-stakeholder dialogue held in Phnom Penh, organised by the Cambodian Safety Solution Organization (CAMSAFE) and the Asian Vision Institute (AVI) , to explore the adoption of an LPA in Cambodia.
To find out more about APISWA's responsibility campaigns in Cambodia, feel free to download the report here.