Hanoi – November  24, 2022: The Asia Pacific International Spirits and Wines Alliance (APISWA), in collaboration with the Vietnam Beer Alcohol Beverage Association (VBA) and the Vietnam E-Commerce Association (VECOM), organized the "Launching Ceremony for the Online Training Module and Training on Legal Regulations on E-Commerce of Alcohol". In addition to providing alcohol traders and e-commerce platforms with training on relevant regulations, the event also served as a platform for participants to engage in open policy discussion on opportunities and challenges for alcohol e-commerce in Vietnam. The event was attended by approximately 50 representatives from the Ministry of Industry and Trade, the British Embassy in Hanoi, Eurocham's Wine & Spirits Sector Committee, associations, experts, as well as alcohol businesses, traders, and e-commerce platforms.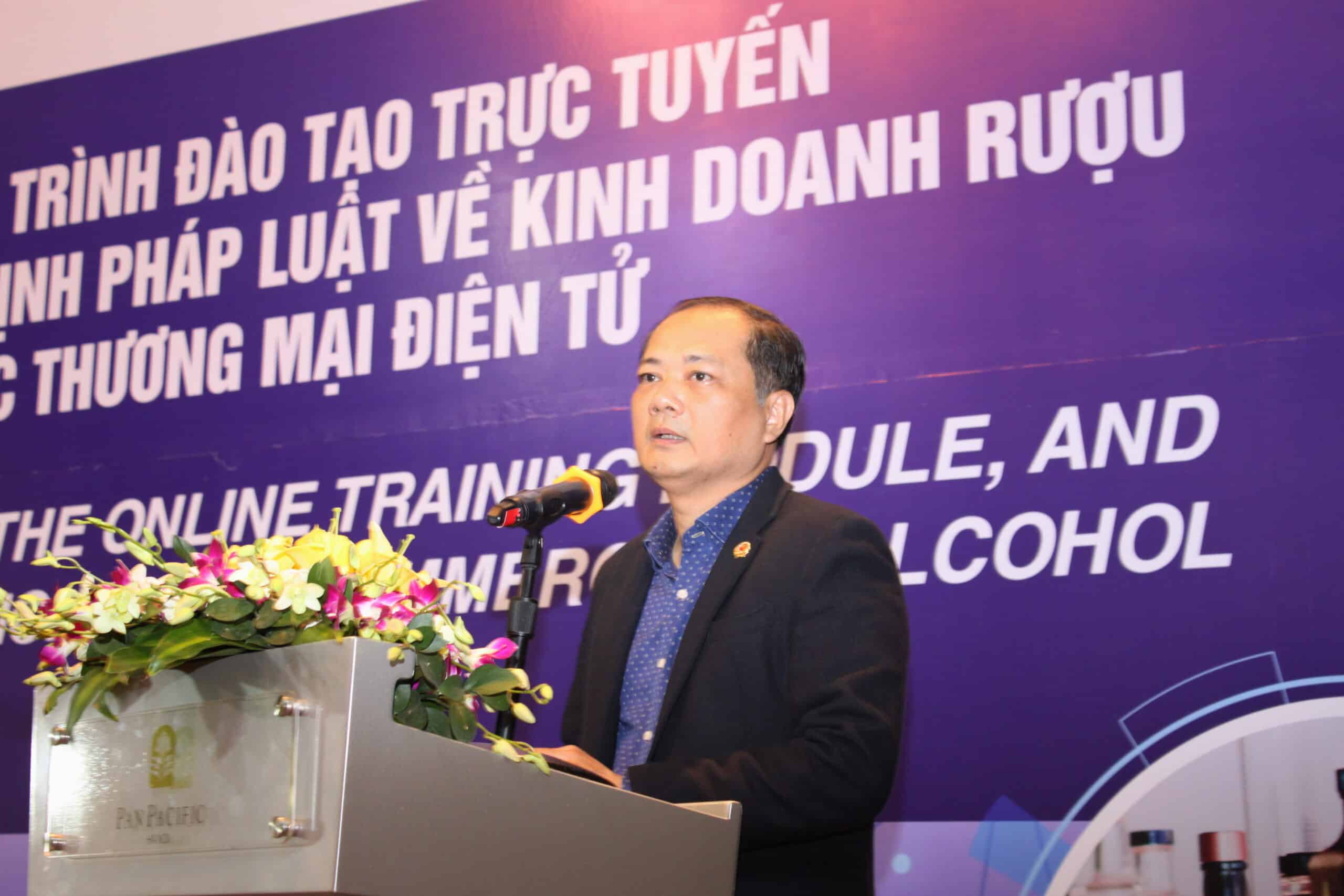 "The event also served as a platform for participants to engage in open policy discussion on opportunities and challenges for alcohol e-commerce in Vietnam.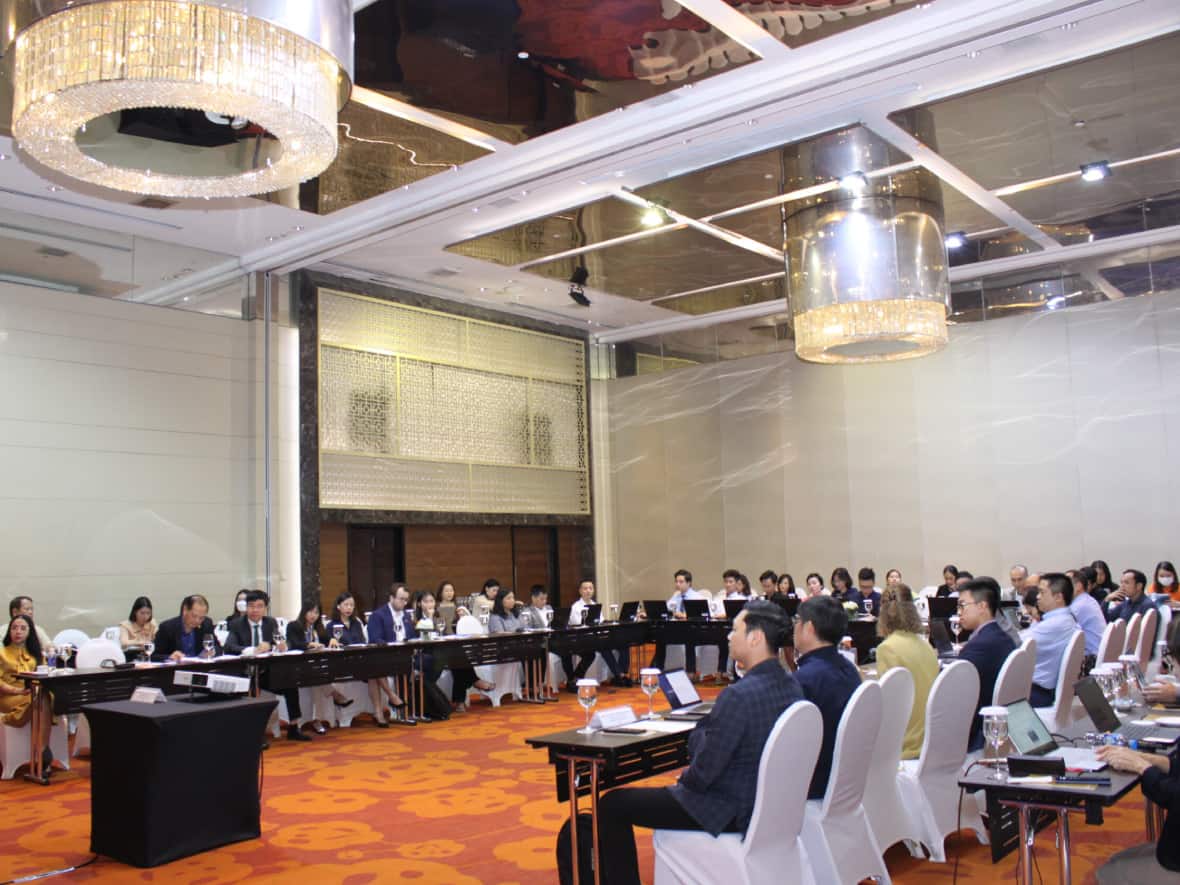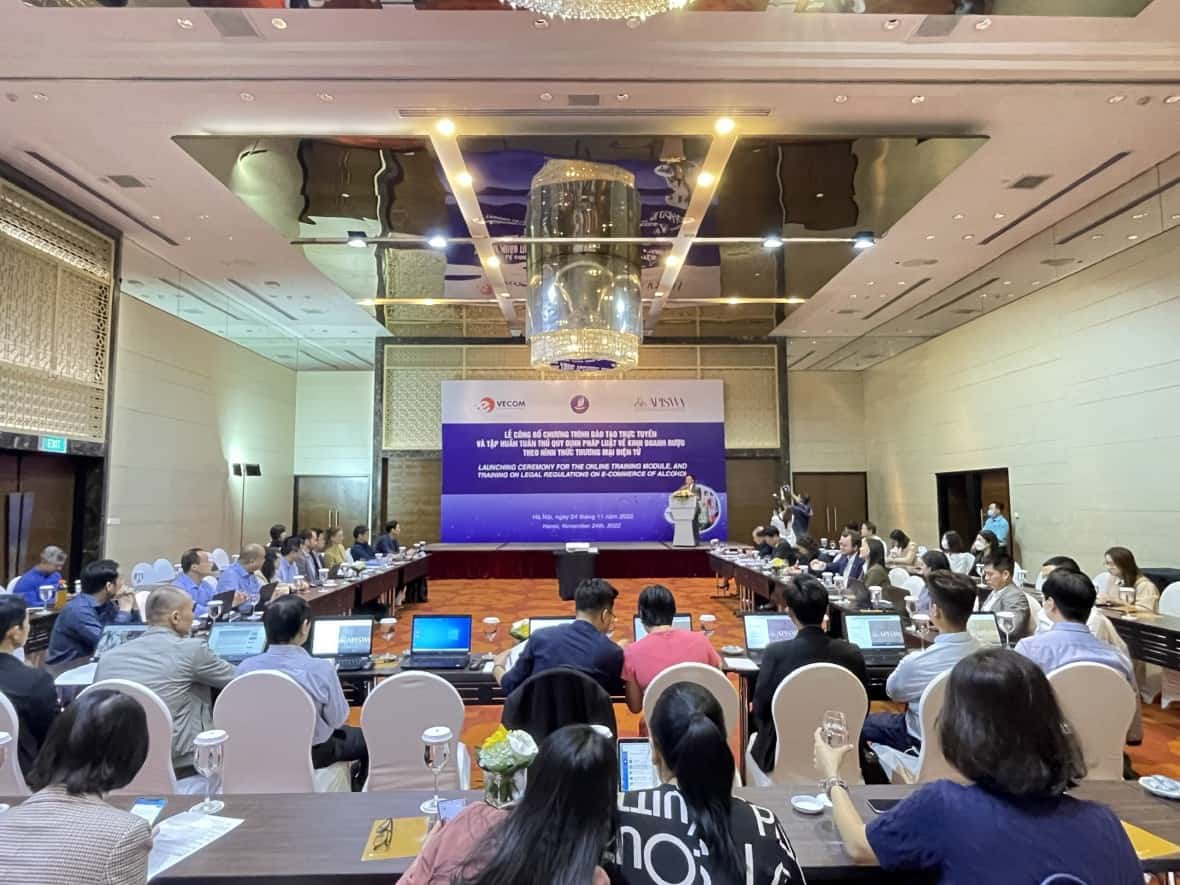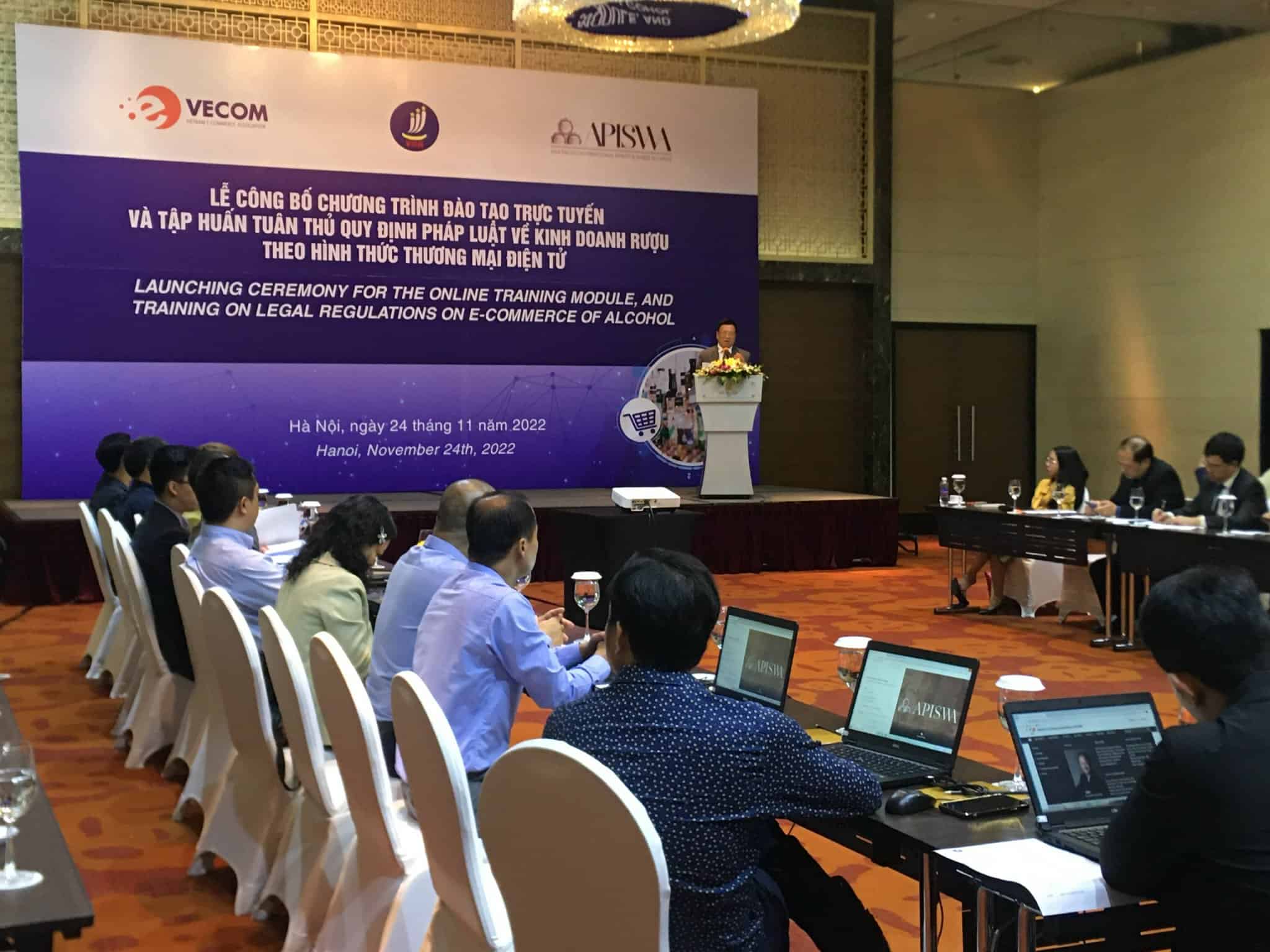 Following opening remarks by Dr. Nguyễn Văn Việt, President of the VBA, Mr. Nguyễn Anh Sơn, Director General of the Ministry of Industry and Trade's Legal Department presented an overview of existing regulations regarding e-commerce of alcohol in Vietnam and identified relevant challenges confronted by state management agencies, especially those related to age verification, product quality, advertising, and application of cashless payments. Mr. Sơn proposed that Vietnamese policymakers continue to review and improve other legal provisions relevant to e-commerce of alcohol, including those on advertising and delivery, to address such challenges.
Mr. Đoàn Quốc Tâm, Head of VECOM's Cooperation Department analyzed the opportunities and challenges for alcohol e-commerce from the perspectives of e-commerce platforms and traders. Echoing Mr. Nguyễn Anh Sơn's recommendations, Mr. Đoàn Quốc Tâm also called for a more streamlined and comprehensive regulatory framework to further expedite alcohol e-commerce.
Following open policy discussions, Ms. Olivia Widen, Head of Corporate Affairs, Sustainability and Responsibility (Pernod Ricard) represented APISWA to launch the online training program jointly developed by APISWA, VBA, the Vietnam Association for Responsible Drinking, and VECOM. Ms. Widen underscored the importance of a whole-of-society approach in promoting a responsible e-commerce environment that protects minors and consumers against harmful consumption of alcohol. As such, APISWA, representing major international wine and spirits producers in Vietnam, will continue to collaborate with relevant Vietnamese stakeholders to implement industry-led targeted interventions similar to this training to bring added value to existing and forthcoming regulations on alcohol e-commerce.
Individuals, businesses, and relevant stakeholders within the alcohol e-commerce sphere in Vietnam may join the online training via this link.
==================
About APISWA: The Asia Pacific International Spirits and Wines Alliance (APISWA) proudly represents 11 global spirits and wine producers operating across the Asia-Pacific region. Our member companies include: Bacardi, Beam Suntory, Brown Forman, Campari, Diageo, Edrington, Moët Hennessy, Pernod Ricard, Proximo, Remy Cointreau and William Grant & Sons.
APISWA aims to foster an environment where legal spirits and wine can be enjoyed responsibly, and which supports a vibrant, sustainable, and responsible hospitality and tourism industry. APISWA is focused on protecting the interests and safety of consumers and on ensuring that alcohol is enjoyed in moderation, in ways that are appropriate to the local context and in line with international best practice
About VBA: The VBA is a voluntary non-governmental organization with members who are manufacturing and trading businesses within the beer, alcohol, and beverage industry. VBA has been an active participant in providing consultation on policy development, protecting the legitimate interests of enterprises, and creating a favorable business environment. VBA also aims to improve mechanisms to nurture the state budget revenue; strengthen local authorities' state management of craft alcohol; and improve job opportunities for workers, especially in the context of post-COVID-19 recovery.
VBA has also been at the forefront of implementing training and communication activities to raise public awareness on preventing harmful effects of alcohol abuse and promoting the circular economy for sustainable development.
About VECOM: VECOM is a non-governmental organization whose members are businesses, organizations, and individuals who directly conduct business via e-commerce, or apply e-commerce in support of production and business, or research and provide e-commerce services. VECOM operates on a voluntary, non-profit basis, aiming to gather, unite, cooperate, support and protect members to develop the e-commerce sector in Vietnam in alignment with Vietnam and global development trends.