In March 2021, the Alcoholic Beverages Alliance of the Philippines (ABAPI), inclusive of APISWA members Brown-Forman, Diageo, Moët Hennessy, and Pernod Ricard, launched a social media campaign to promote responsible drinking and encourage consumers to stay home during lockdowns.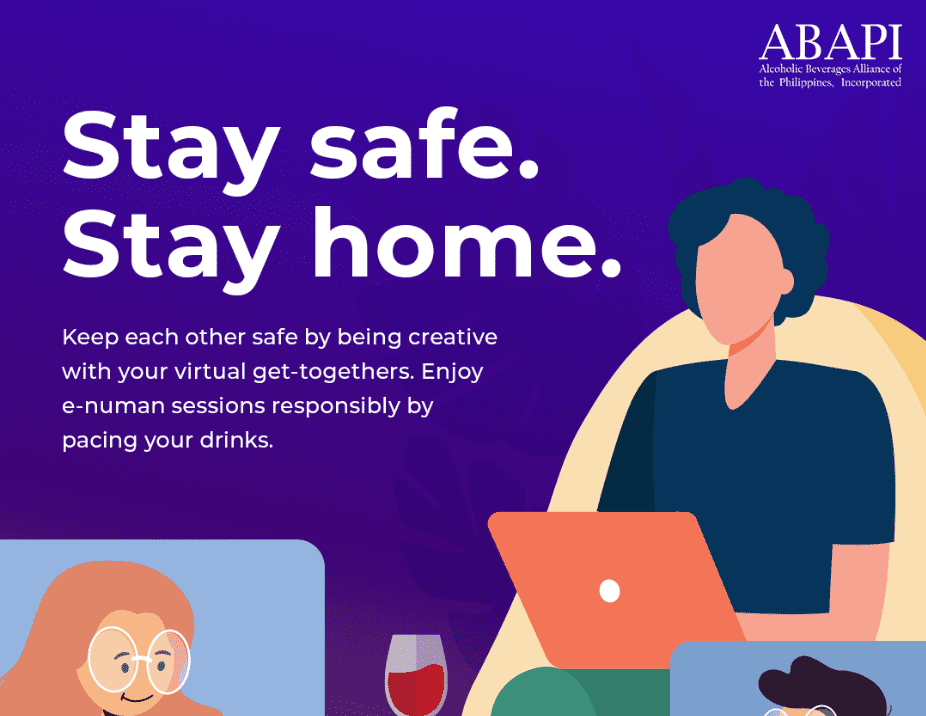 "Now that staying home is more important than ever, it's time to think up ways to connect and enjoy safely. Don't forget to drink responsibly.
The campaign also highlighted other responsible consumption messages:
Don't drink and drive

Pacing by having water in between alcoholic beverages

Eating before drinking to reduce blood-alcohol levels from peaking too fast

Highlighting the legal drinking and purchasing age of 18 years old.
Check out the full campaign on ABAPI's Facebook page.
As featured in the media: