Earlier this month, APISWA members attended a technical workshop in Cambodia regarding the "Legal Purchase Age (LPA) research findings dissemination and discussion on next steps", organised by the Asian Vision Institute (AVI) on 25th May 2023, in Phnom Penh, Cambodia.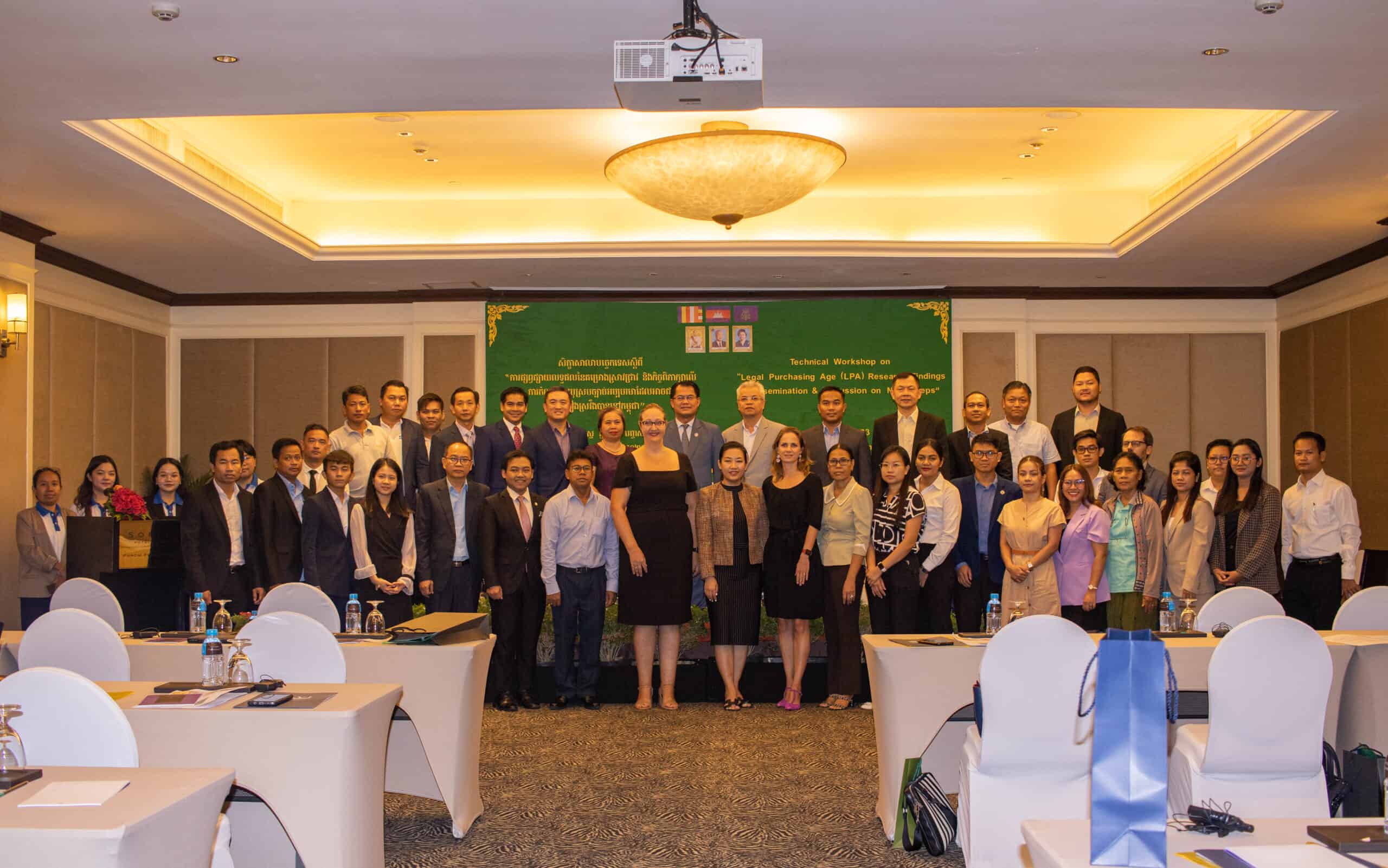 "all key stakeholders acknowledged that irresponsible alcohol consumption harms people's health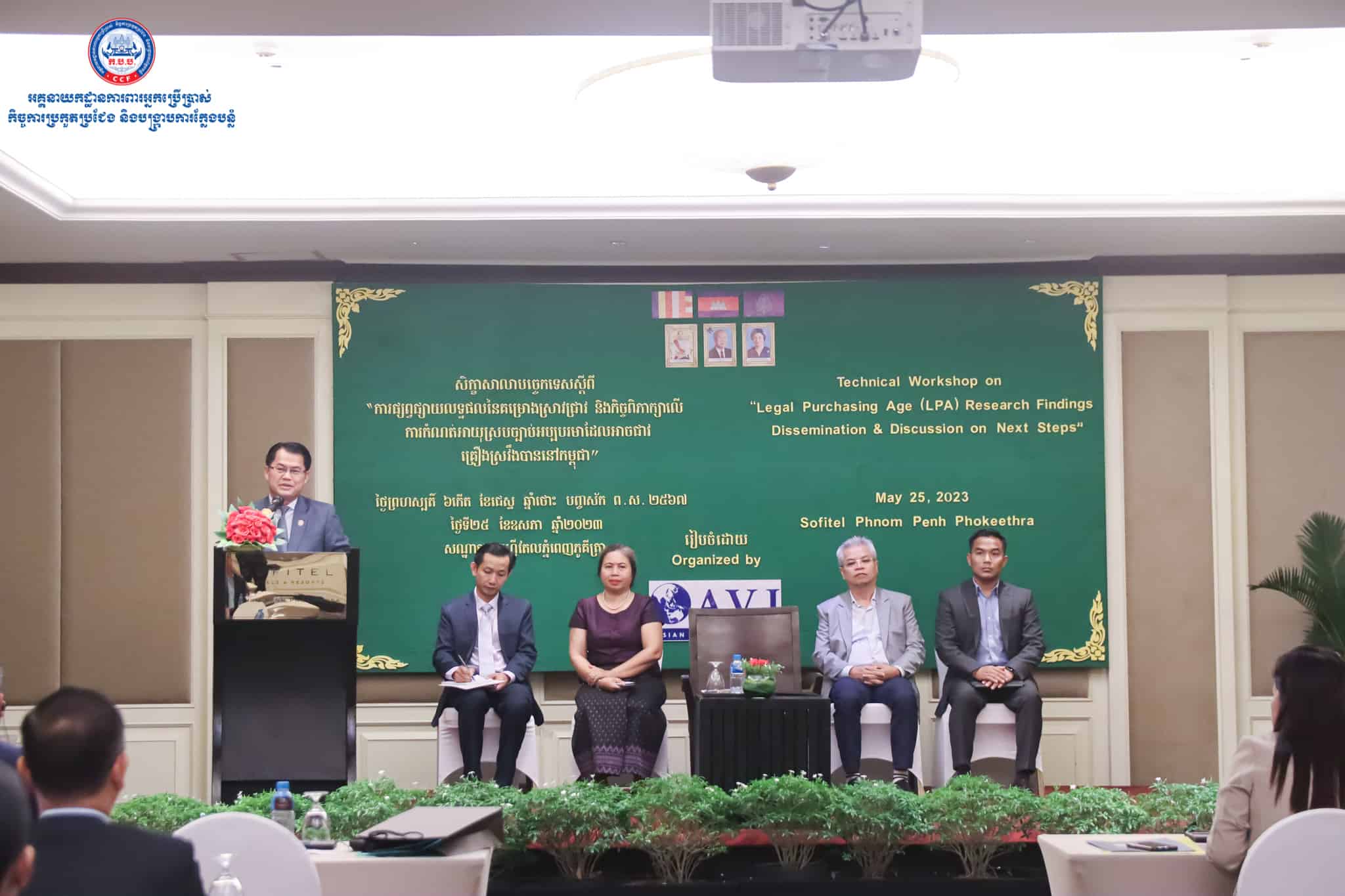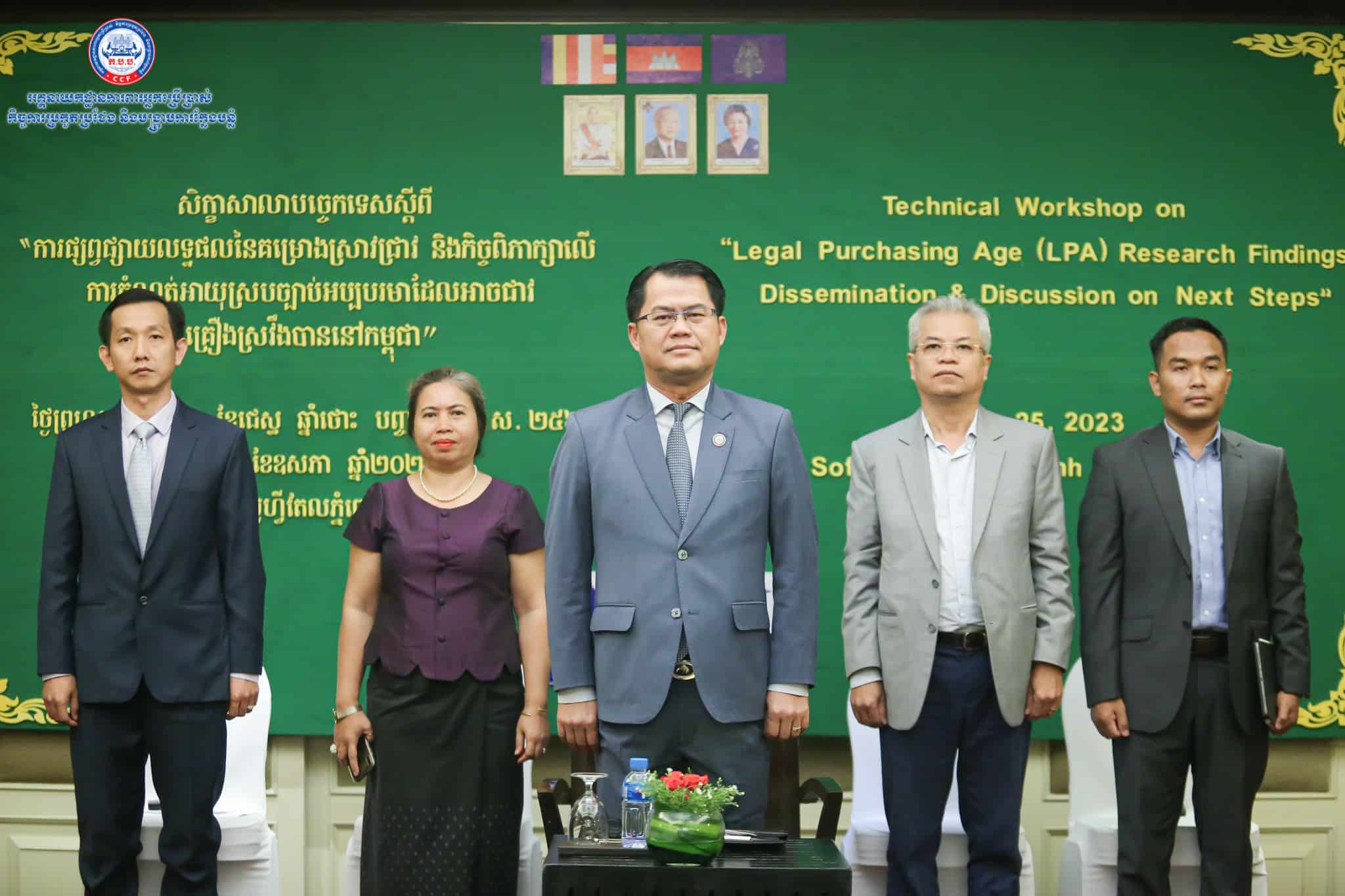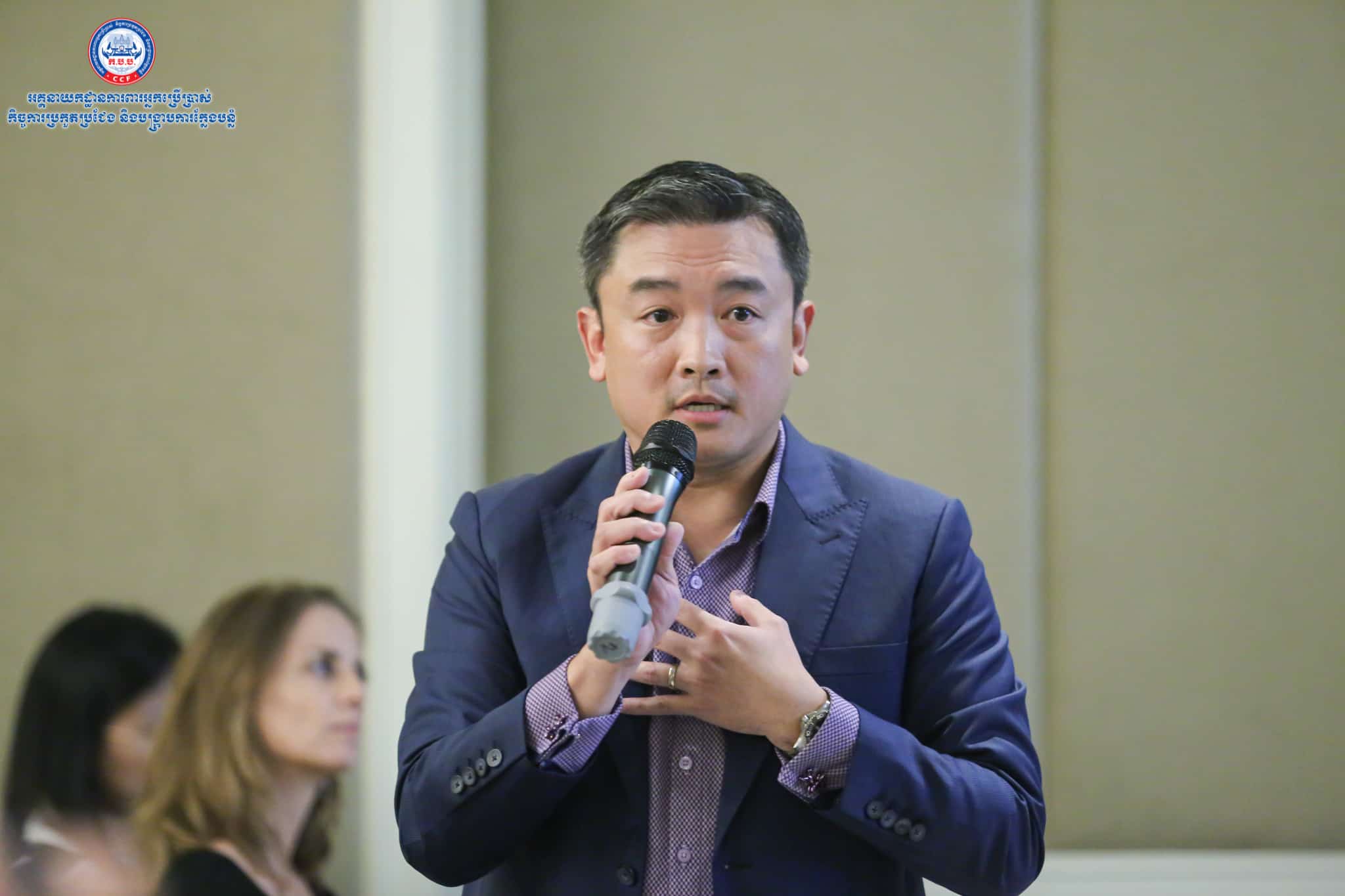 To understand the public perception of alcohol consumption and LPA, AVI has worked with MM4A to conduct a survey, particularly among drinking youth, who are among alcohol consumers and a majority part of the population, to determine the origin of the motivation for young people to start drinking and their perspectives on LPA in Cambodia.
In a previous stakeholder dialogue on LPA in January, all key stakeholders acknowledged that irresponsible alcohol consumption harms people's health and that drinking at an early age has a big negative impact on children and youth's development and attitude. The minimum age was a hot point of discussion and the action arising from those discussions was to develop a study for further understanding the need of Cambodian society.
The workshop conducted by AVI aimed to build upon dialogues among various stakeholders regarding the adoption of an LPA at an appropriate age for Cambodia, and to identify potential methods to protect youth from underage drinking whilst the Alcohol Control Law is not yet officially adopted and implemented.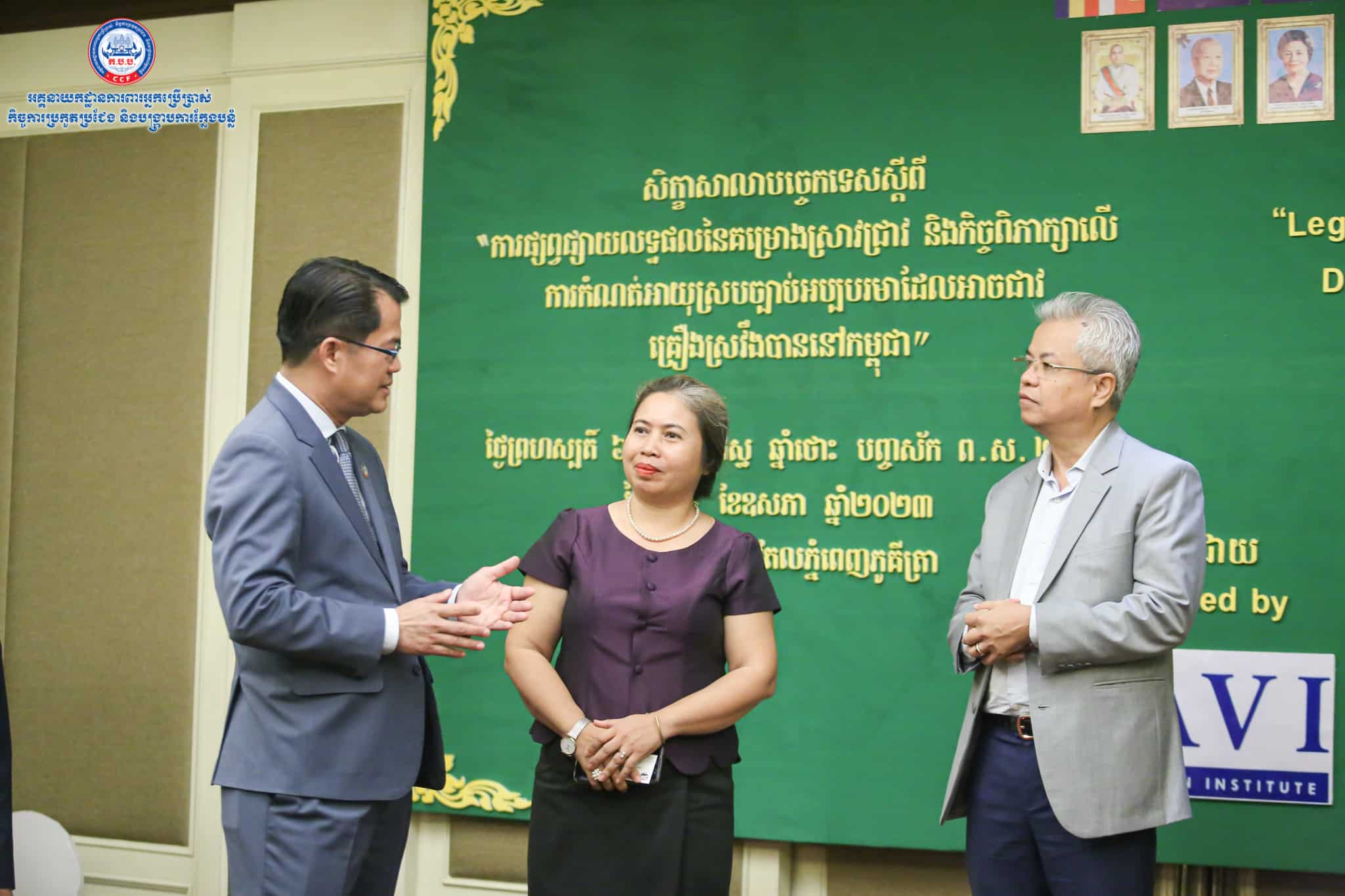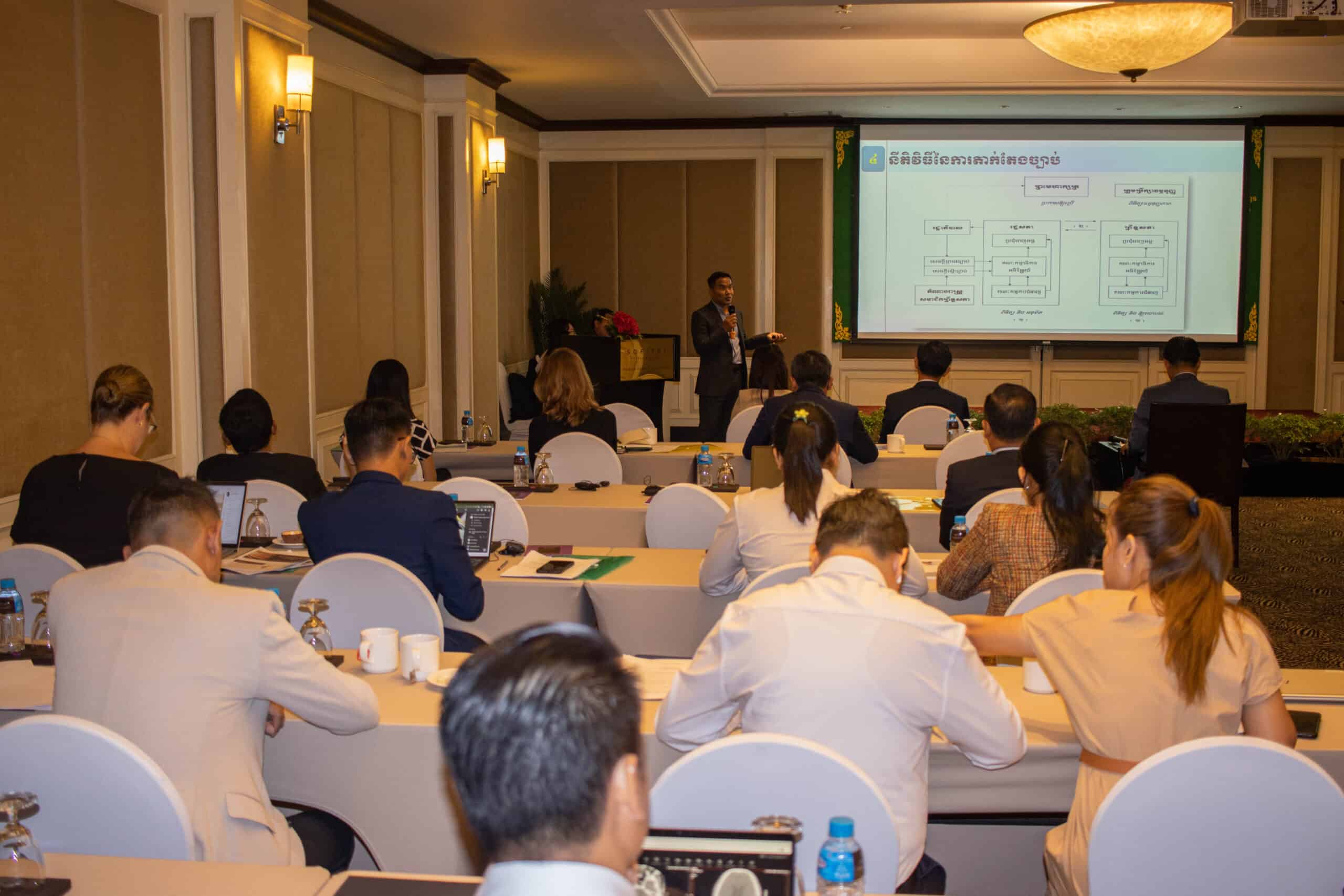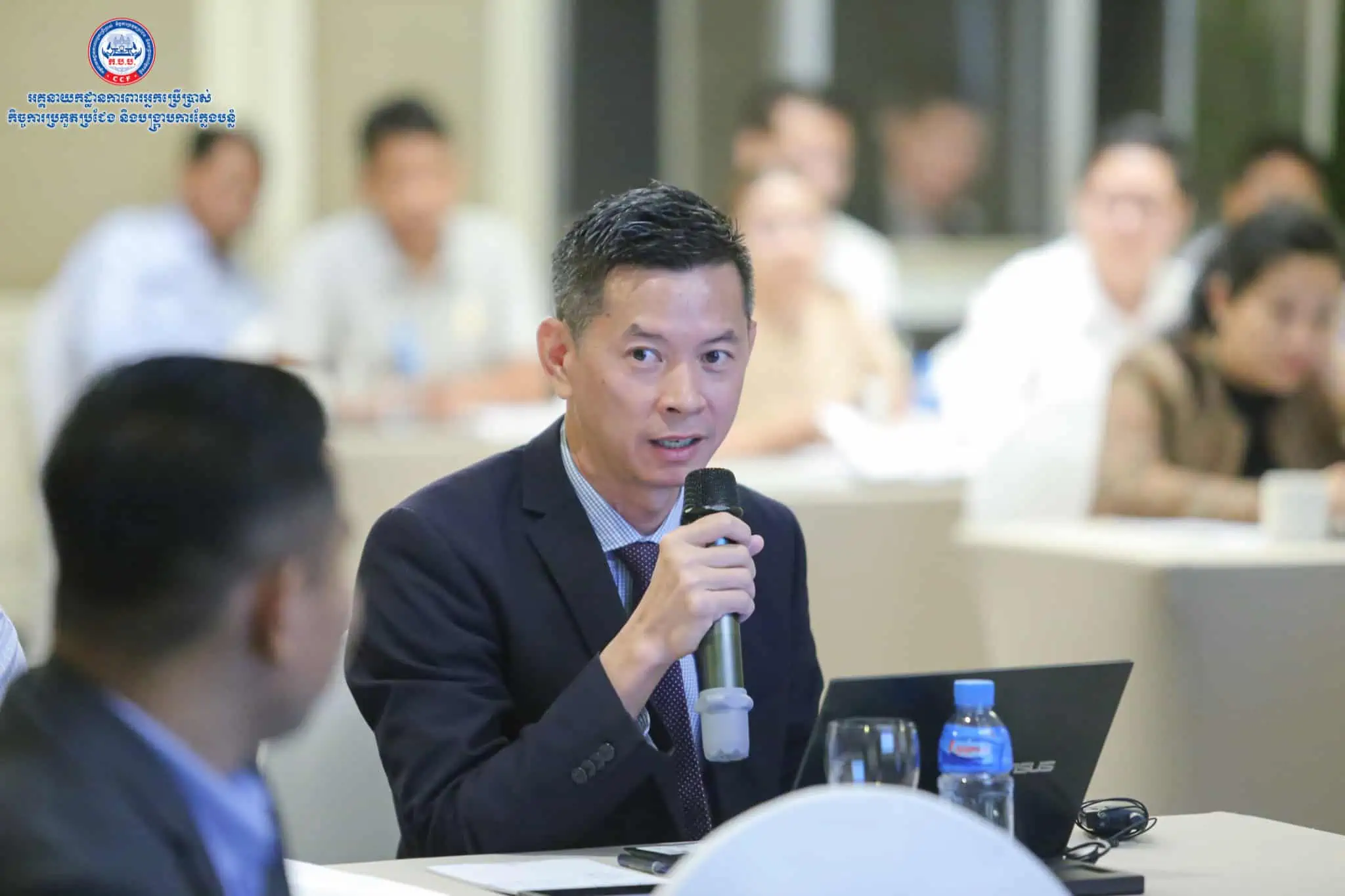 48 participants from over 28 institutions including government representatives, International Organizations, NGOs, embassies, private sectors, academics, and associations, participated in the workshop, including representatives from:
Government Institutions: Ministry of Commerce (MOC), National Road Safety Committee (NRSC), Ministry of Public Works and Transport (MPWT), Ministry of Education, Youth and Sports (MOEYS), Ministry of Women's Affairs (MOWA), Ministry of Foreign Affairs and Cooperation (MFAIC), Ministry of Interior (MOINF), Ministry of Labour and Vocational Training (MLVT), Ministry of Economy and Finance (MEF), Ministry of Justice (MOJ);
NGOs: ASEAN Youth Advocate Network, Phnum Srey Organization for Development, Cambodian Organization for Children and Development, Cambodian Women's Development Association, Khmer Youth Association
Academic Institutes: Royal University of Phnom Penh, Royal University of Rule and Law;
Private sector: European Chamber of Commercce, AmCham, IBC, WSBIDA, Heineken, Hanuman Beverage, Attwood, Pernod Ricard, Cambrew;
Embassies: British High Commission
Outcomes:
The workshop was enthusiastically received by all participants from the government, public, and private sectors, particularly towards the inclusion of LPA at 18 in government regulations.
In addition, this workshop has brought together the common consensus from all sectors regarding the push for urgent inclusion of LPA at 18 in the sub-decree. The Consumer Protection Competition and Fraud Repression Directorate-General (CCF) has also shown its commitment to take a lead in drafting the sub-decree.
All delegates and participants were cooperative in encouraging every stakeholder to play a role in reducing the harmful effect of alcohol consumption and changing drinking behaviours.
Media articles: